Commercial Electricians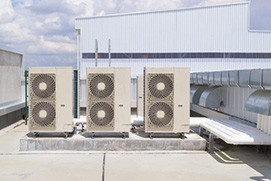 We have a wide range of experience with commercial property and offices, with the ability to perform preventative maintenance, general improvements and complete office fit-outs.
Offices can be upgraded with new power outlets, safety switches, office lighting, data cabling and telephone cabling.
Office Air Conditioning
Split system air conditioning can be installed to your existing office to create a comfortable working environment, and are easy to install, affordable and don't take up valuable office space.
Office Lighting
Having appropriate lighting is important to ensure that your workplace remains productive. Poor office lighting leads to eye discomfort and headaches, reducing the efficiency of workers. Mepstead Electrical can review workplace and ensure that adequate lighting is provided to all of your workstations.
Office Cabling
Our professional electricians can provide full telephone and data cabling to your office. The work performed is neat, tested and tagged to ensure that future maintenance and upgrades can be performed without complications.
Contact us and we can provide fully itemised fixed quotes for your business.